An exclusive interview of Mr. Babar Zahoor, an Open Source Evangelist and Founder Open source Foundation of Pakistan, at Whogothacked.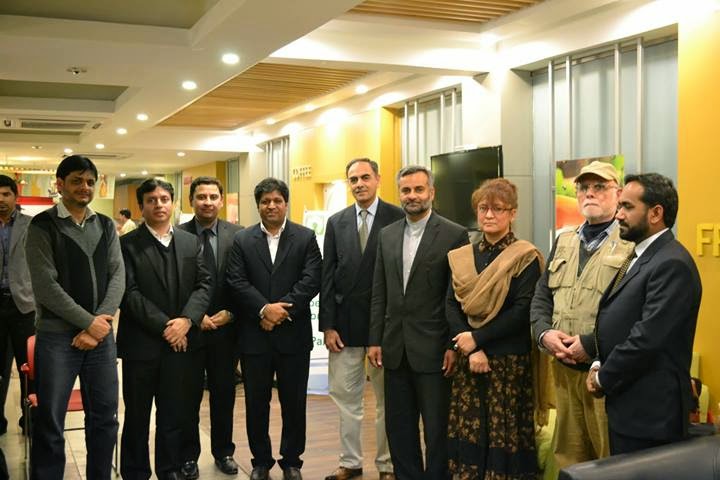 An Exclusive Interview with Babar Zahoor Founder Open source Foundation Pakistan – for who got hacked by Mansab Ali Chohadry, Founder Who Got hacked. Mr. Babar Zahoor is an Open Source Evangelist and  Founder Open source Foundation Pakistan, having a lot of experience in the field of  Open Source Technologies and Linux Operating Systems.
 An exclusive Who got Hacked interview with
Founder Open Source Foundation of Pakistan (OSFP)
Regional Manager IT Asia Region at Oxfam Novib
This interview was conducted for who got hacked by Mansab Ali Chohadry, Founder Who Got hacked. For the past many years, Babar is training Pakistani IT professionals on Open Source Technologies and Linux Operating System.  After many years work he has launched Open Source Foundation of Pakistan to make Pakistan hub of Open Source Technologies in ASIA. He is well known Linux OS trainer in Pakistan who used computer based trainings technique to train IT professional & low tech people using Urdu language videos. Urdu CBTs concept was introduced by Mr. Muhammad Kamran Azeem in Pakistan.
Who Got Hacked: I understand OSFP will train students of univerties & colleges in Pakistan?
Babar Zahoor: Yes. First of all, we will provide trainings to students about Open Source technologies at university & college levels. 2ndly we will start ambassador network in different cities of Pakistan, along with chapters in colleges & universities. We will also start Research & development projects with the help of Pakistani universities for students as their FYP's and provide them guidelines to create new software as Open Source.
The third level will be to create a pool of human resource at national level to fulfill the requirements of national & global market; it is long term goal of our foundation.
WHO GOT HACKED: Do you think Open Source software is future of Information technology, according to market closed software like Microsoft has more market.
BABAR ZAHOOR: Yes it is actually a present and also future of technology; if we look around we can see Google, Facebook, Twitter, Yahoo, LinkedIn, Android, most of biggest projects on this globe are based on Open Source Technologies, why don't we look at these facts of global facts. 95 % of fastest super computers in the world are being operated & run by Linux Operating system, 80 % of the Global Web Servers are run by Apache, NginX famous Open Source Software technologies, this is a big factor in global market but in our universities most of them are teaching closed source technologies. We need to open our eyes for our future. Microsoft or other closed source software was popular in desktop computers but now the trends are changing.
WHO GOT HACKED: How we can save money by using Open Source Technologies in Pakistan?
BABAR ZAHOOR: Few months back I was reading news of Munich (City of Germany), Munich district government replaced Windows Operating System with Linux Operating System and saved huge amounts. They created their own Linux based Operating system, fully customized according to their needs, number of computers were 15000 and they saved 16.1 Million Dollars, around 160,000,000 (One hundred Sixty one Crores Pakistani Rupees). French parliament also chooses Ubuntu Linux Operating System on their desktops and on servers Open Office suite for word processing tasks. You can find so many stories on Internet about these stories.  We can save money by using Open Source Technologies in Pakistan and can easily cut the costs, the same will be used to create local human resource to meet the demands of national & International market, portion of that can be used in health projects, educational projects in Pakistan.
WHO GOT HACKED:  What do you thing how we can move from Windows to Open Source technologies in coming years?
BABAR ZAHOOR: It is not a simple task to switch from one technology to another but we have to plan it properly. First step should be to give awareness to public about it, most of the non technical and even technical people thinks that it is difficult to use, to work in Linux we have to learn something very technical command interfaces which is not true, It was past & now we have very nice fancy Graphical User Interface or Graphical Desktop Environment with fancy icons, easy to use and virus free Operating System. The most important thing for those who want to learn it, just Google the question and we can easily find the answer from millions of forums. In past I have created Urdu Computer based trainings to teach Linux to techies, non techies, home, office users.
2ndly we need to chalk out five years planning to move to Open Source Technologies because we have to train human resource for these technologies.
We will save money from licenses cost but we have to spend some money on below mentioned things:
·         Mass Awareness
·         Customization of Required Software according to local needs
·         Trainings or competency development
·         Deployment or implementation
·         Local Support for Open Source Software (IT Support Companies)
By doing these important steps we will make our local IT Industry stronger because we will hire local trained human resource for awareness, trainings,  for customization of software according to our needs, for deployment and support from Local IT companies. In return we will have secured, reliable, fully customized according to needs software. Like Google have their own Ubuntu based fully customized Operating System.
WHO GOT HACKED:  Can OSFP play a role to stop software piracy?
BABAR ZAHOOR: Piracy of software is a big threat to our IT industry, because users can find any type of pirated software in open market without paying money, which is very dangerous to software industry of Pakistan, because of this reason less jobs are being created in local market but luckily our software industry is working for global market so the situation is better.  Open Source software is a true replacement of pirated software in Pakistan. Companies like Google, Yahoo etc are working on Software as a service model, mobile apps, on line data storage on cloud. Why we want to reinvent the wheel why don't we can opt these technologies by training our new comers in the field of Information Technology, if we move towards open source technologies we can play a vital role in the national and International Market as we are working in mobile apps building and making exports.
WHO GOT HACKED: How you see future of Pakistani IT industry?
BABAR ZAHOOR: I can see very positive change in IT industry of Pakistan in next coming years because now, we are thinking globally and giving response to global and local needs.
WHO GOT HACKED: How IT Professional can contribute into national economy?
BABAR ZAHOOR:  In Pakistani Universities every year they generate 25000+ IT graduates which is very good rate but we need to channelize them, everyone is not getting a job because of many issues but we can make them Entrepreneurs, they have ideas, they have skill sets, they have required resources (same old computer and Internet connection) which are sufficient for them to produce small products, if we want to start a small factory we need land, building infrastructure, manufacturing machinery,  raw material, and so many hidden costs, after all these things we will create a product and then send it to market for customer but the IT Professional only need idea and small resources and obviously he/she can use open source software to build their ideal products based on available open source software i.e.  available Open Source CMS, ERP, CRM, portal to build their websites etc. This way can change the economy of Pakistan in next few years.
WHO GOT HACKED: Do you have any dream for Pakistan after founding this OSFP?
BABAR ZAHOOR: Yes I have many dreams or you can say targets but two are most important for me, first of all making Pakistan hub of Open Source Technologies in ASIA by 2020, and secondly making place like Silicon Valley in Pakistan but for we are working for first target and we will come up with number activities in nationwide under umbrella of Open Source Foundation of Pakistan.
WHO GOT HACKED: Thank you for your time.
Mr. Babar Zahoor is the Founder of Open Source Foundation of Pakistan and also Regional Manager IT Asia Region for Oxfam Novib. Babar Zahoor is also founder of LinuxUrduCBTs.com  and  OpenSourceEducation.net web  portals which are sharing Open Source Knowledge with IT Professionals around the globe.
Source Link: http://www.whogothacked.com/2014/03/exclusive-interview-with-babar-zahoor.html