Linux Family reached 99.4 % as Super Computer Operating System — Top500.org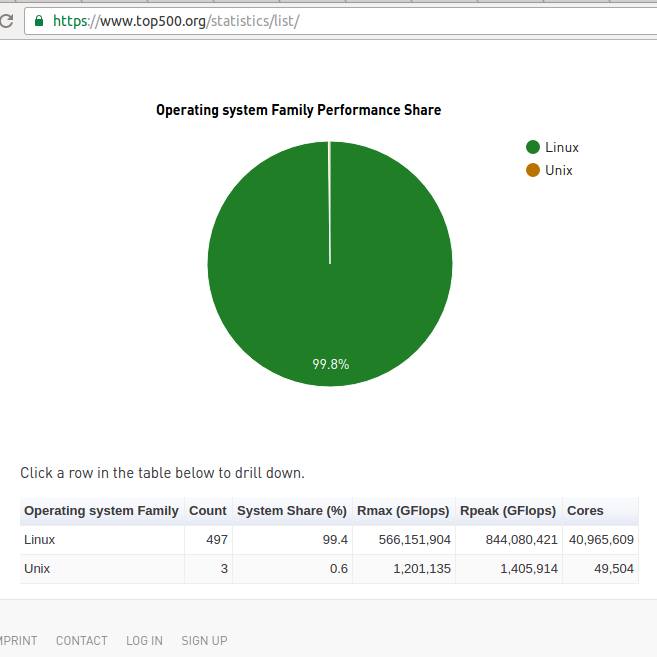 According to https://www.top500.org/  in June 2016 Linux family has gained the usage up to 99.4 % as Operating System for Super Computing platform or HPCC.
497 out of 500 top super computing platforms in the world uses Linux Family Operating System and the left 3 out of 500 super computers are using Unix Operating System.
The software to check the computational power of super computing platforms as floating point "FLOPS"  called High performance LINPACK.