How To Install VMware ESXi 5.5 HyperVisor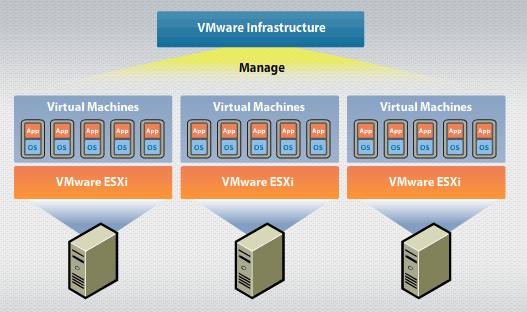 VMware ESXi 5.5 Step by Step Install Guide
Here is a guide I put together on installing ESXi 5.5 on your host.
https://my.vmware.com/web/vmware/downloads
Download the ISO from VMware's website. In order to do this you will need to have a VMware account and register for the free trial. One you have everything select the ESXi 5.5 ISO hypervisior and select manual download
Once the ISO has been downloaded burn to a DVD or if creating a nested version off ESXi select the Iso file location on your machine.
Insert the DVD into the machine and boot off of that device
Once boot up has begun you will see a screen shown below that will automatically load up into the esxi 5.5 installer. You can Hit "Enter" or wait the 10 second time out to begin loading up the installer.
After the setup has finished loading you will be able to start the installation, Hit "Enter" to being installing ESXi 5.5
Accept the User Agreement by hitting "F11"
Now your system will be scanned for hardware and storage
In my lab I'm installing ESXi on a VM, On this next window you can select the storage to install ESXi on. If you're installing on a physical server you may want to consider using a 4GB usb flash disk. Once you have selected the proper storage hit "Enter" to continue
Next select your language and hit "Enter" to continue
Next we will be setting the Root password. This is your only way of accessing the host until it has been joined vCenter. Make sure you do not forget this password. Once you have created your password hit "Enter" to continue
The system will once again scan for additional system information making sure your system meets the minimum requirements. For my lab here it told me I did not have enough Ram and I had to add more before continuing.
Before continuing with the install you will get a warning message that the selected storage will be repartitioned meaning all data will be destroyed. Hit "F11" to continue
Now the installation has begun copying files to your storage location
You are finished, Make sure to remove the installation DVD or unmounts it from your VM before rebooting. Hit "Enter" to finish and reboot the host.
Once rebooted the ESXi host will load up and you can now begin to configure and administer this host